My name is Alana Lea, founder of the iGiveTrees project. Through trial and error, over the last decade, we've discovered a way to restore real hope. With your funding partnership, I've been able to give trees to small Brazilian communities through their local NGOs. In turn, they are improving the soil, replanting an endangered rainforest to restore biodiversity, produce more oxygen, replenish water systems, and sink more carbon for the benefit of the whole planet.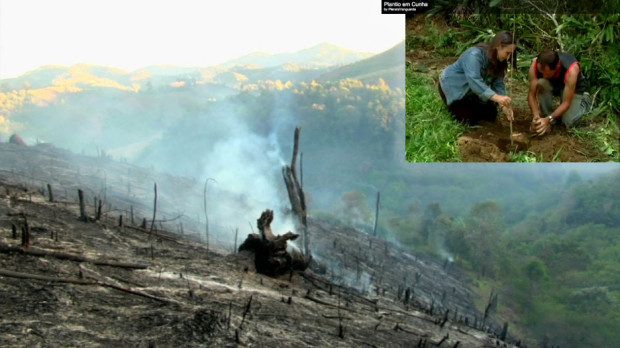 These days, I'm confident that we've made a positive impact by directly supporting small local, organic, rural organizations, instead of the Big International NGOs (BINGOs) that accept funding from agrochemical companies, then teach people to use toxic chemicals to keep their donors happy. These BINGOs also fund environmental education, while requiring the use of herbicides when their projects replant the forest. Nature's balance is once again being destroyed, by those methods.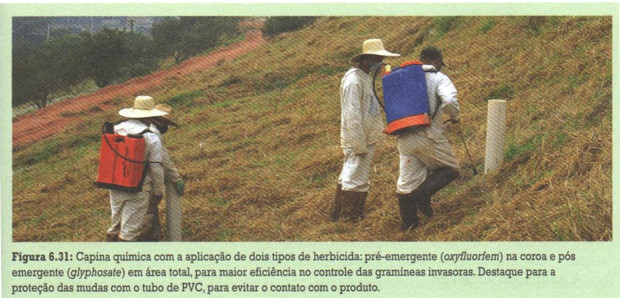 Small local NGOs and training centers are in the ideal position to educate subsistence farmers who want to revitalize land and water, without being obligated to apply toxic herbicides, by benefactors who accept funding from multinational agrochemical companies.
Most of the trees we've given back to the Atlantic Forest since 2010 have been planted in the Vale do Paraiba, São Paulo state. Have a look at this historic photo to see the area, as it appeared in the 1882. We see slaves working in a coffee plantation. Descendants of some of these people are now subsistence farm families, who received trees to heal the spirit of both people and the land, while renewing their water sources.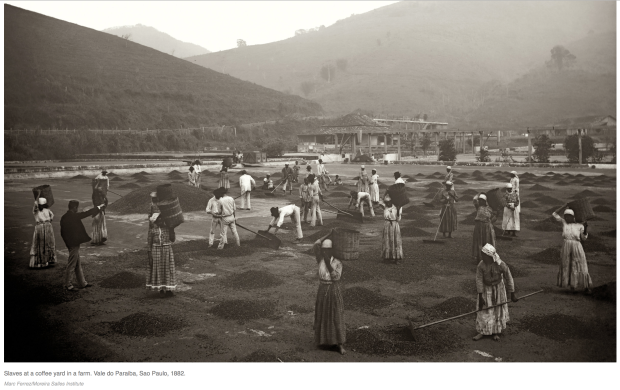 Here's how the project began…

When I learned that 93% of the Brazilian rainforest where I was born had disappeared in my lifetime, I was shocked into action. So I found people who knew more about the land than I did, and together we started a reforestation project.

Over several years, I teamed up with a network of sustainable seed harvesters, small NGOs, training centers and subsistence farm families who now live on barren land that was once a lush rainforest. They want to replant their land, without adding toxic chemicals to their groundwater, as they're being taught to do by certain entities.

In some of the areas we've helped plant in the past years, the health of residents is challenged by the eucalyptus plantations (for paper pulp) that work with agrochemical companies, and big international NGO partners who approve of planting genetically engineered trees, and spray toxic herbicides.

Once abundant water sources were sucked dry by thirsty, fast-growing, eucalyptus trees, contributing to epic droughts, while pollinators die, and remaining water supplies are contaminated by glyphosate, now recognized as a carcinogen by the World Health Organization.
By contrast, when we give rural families a gift of organically grown, native species trees, they renew the life of the rainforest to benefit us all.



Together, we renew the planet's precious resources for our children.
And, we're proud of our results! Many tree planting projects are planting seeds or seedlings in degraded fields then walking away, hoping they'll grow without further care. Unfortunately, quite often the baby trees die from poor soil conditions and lack of water within months, while the planting project claims BIG NUMBERS of the trees they planted. Not us.
Have a look at just a few pictures of two year growth reports for trees planted through our project in 2011. OUR TREES GROW because our planting partners practice sound agro-ecology methods!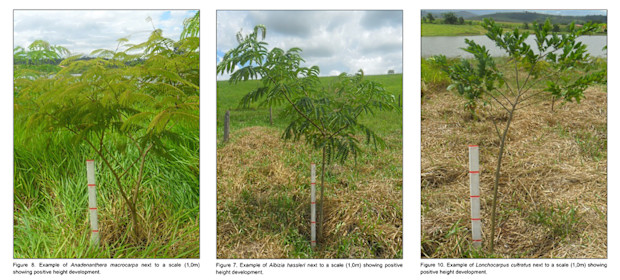 Reforestation supports global cooling, the return of wildlife and biodiversity. And our hundreds of species of tropical trees have a better chance of growing to maturity, faster, able to sink more carbon than trees planted in the backyards of the Northern Hemisphere, genetically modified trees, or seedlings planted by hand or drones on degraded land, then left to fend for themselves.
Your tax-deductible "crowdfunding" donations here make the purchase and distribution of these trees possible, at no cost to the recipients, through social enterprise and non-profit partnerships. We work directly with small, local NGO partners in the community who are focused on teaching organic agroforestry methods in targeted areas of need.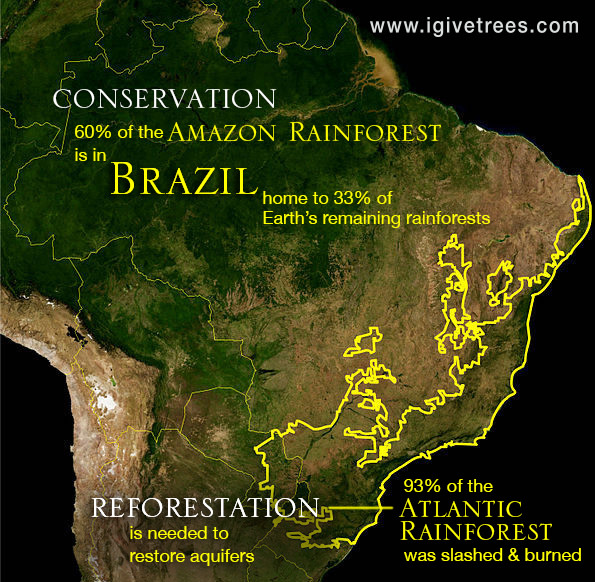 iGiveTrees' mission is to support organic, regenerative agroforestry and afforestation projects, globally, with the aim of carbon drawdown. This includes: sponsoring training events; the cost of soil building materials and their transportation; the construction of native species tree nurseries, water catchment, retention equipment as needed; payment for native tree seed collection; the maintenance of trees that have been planted for two years, by local people. It also includes the travel expenses for the director, staff and project partners to attend trainings and international conferences to represent the work.
iGiveTrees is a Project of Inquiring Systems Incorporated, a 501(c)(3) non-profit in the U.S.A. [EIN 94-2524840]
Click below to donate via credit or debit card, or PayPal, and consider making this a monthly pledge so that we can increase our capacity.